Thought I'd share this with you for 2 reasons...
1. Take it From Me is a great blog that reviews baby and mommy products... VERY insightful.
2. Any fellow bloggers, hopping is a GREAT way to find new blogging buddies as well as put YOUR blog out there!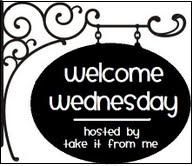 Click the link above to check it out!!